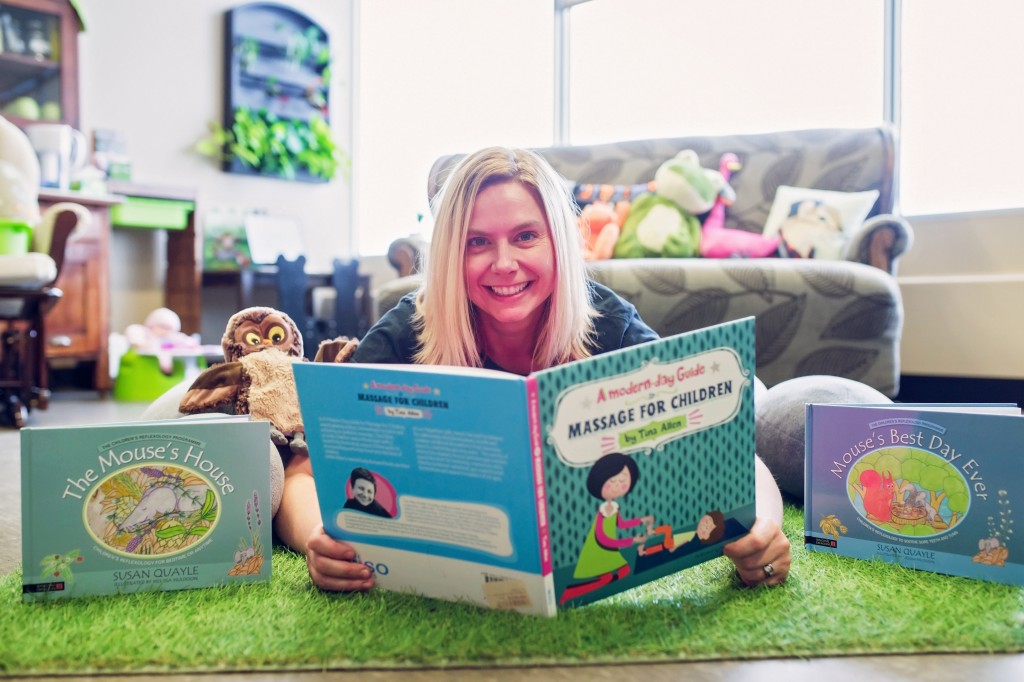 Working with children is incredibly special and Shelley Schroeder has trained with globally recognized instructor Tina Allen of the  Liddle Kidz Foundation to become a certified pediatric massage therapist.
Children are constantly developing at their own pace. Therapeutic massage can help to align a child with optimal development.
Massage Therapy can help kids: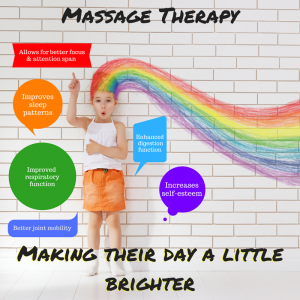 correct muscular imbalances

improve motor skills and proprioception

decrease aggressive behaviour

enhance self esteem (body image)

improve digestive function

allow for improved focus and attention span

improve child-parent bonding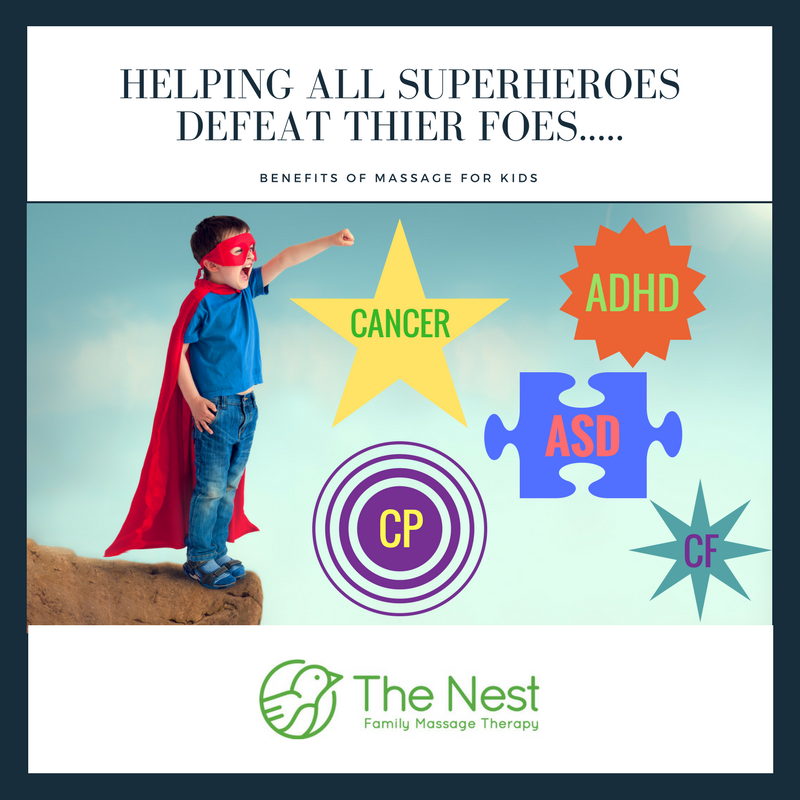 Many children struggle with anxiety, depression, insecurity and trauma that can have a systemic effect on their bodies. Having a safe place with a parent and professional who respect and reinforce healthy boundaries and nurturing touch can allow a child to relinquish the defence mechanisms and allow their digestion, sleep and breathing to return to normal.
Safety, trust and comfort are very important with any massage therapy session (especially pediatric massage therapy). Children feel much more comfortable the first time they visit the office, knowing that they can remain completely clothed during the session. I emphasize from the very first meeting with children that they are in charge of their bodies, explaining they get to determine what areas of the body I am allowed to touch, and that they can control the amount of pressure used. This tends to decrease the anxiety of the child for the first treatment.
Book an appointment for you child here.